Most Kansas Citians have never heard of Bedrock Art Editions. People drive past the building at 2026 Broadway in the Crossroads every day without knowing that a world-class print shop is creating spectacular work inside.
Artists who have collaborated with the shop's proprietor, Aaron Shipps, know how lucky we are to have a place like Bedrock in our community. Laura Berman is one such artist.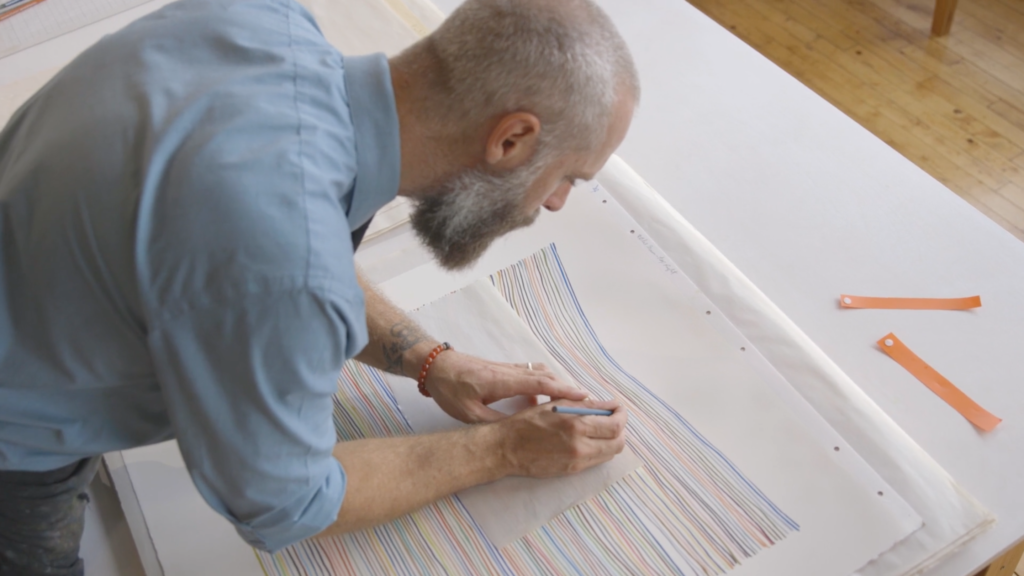 Berman is a printmaker herself and teaches printmaking at the Kansas City Art Institute. She is no stranger to the painstaking work involved in making prints. But earlier this year, when she considered the problems inherent in making work with this degree of complexity, she came to Bedrock.
You could call it a suicide mission. As Shipps explains in the video above, pulling individual proofs for a piece with so many colors is a non-starter. With "suicide" printing, the artist makes his or her best guess and just goes for it. It takes a combination of engineering, artistry and a certain daredevil calm that comes from taking risks that are "well-calculated."
Who better to make the calculations? The competent calm of Aaron Shipps is what you need in a crazy experiment, a tornado or a zombie apocalypse. For Laura Berman, it was "a dream to work with Aaron." The two are already talking about their next project.
More work can be seen at http://www.bedrockarteditions.com
Music in video courtesy of The Conquerers.