We all saw it coming. Anyone who knew Kelsey Wroten when she was an Illustration major at the Kansas City Art Institute knew that she'd have an impact beyond Kansas City. And it's happening now.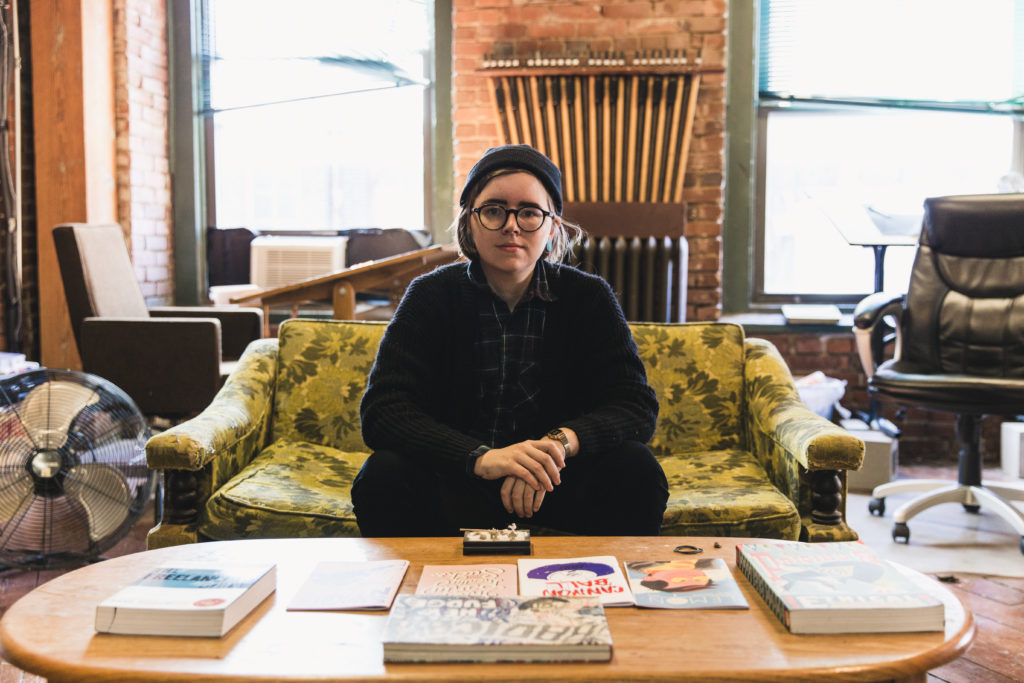 Kelsey's talent and tireless work ethic have landed her in a vast array of prestigious publications: The New York Times, NPR.com, The New Yorker, Vice, Bust, The Village Voice, Boom! and The Portland Mercury, among others. Her recent move from Kansas City to Brooklyn may have been inevitable—but it was from a tiny studio shared with five other artists in the Hobbs Building in the West Bottoms that she launched her career.
The video here shows the distinctiveness and remarkable clarity of her work. In some ways, she may be a direct descendant of Kansas City's most famous commercial artist, Walt Disney. But her idiosyncratic style and exploration of gender and social issues put her more in the line of graphic novelists like Lynda Barry, Gary Panter and Alison Bechdel. As she points out, though, her storytelling is less autobiographical than most graphic novels.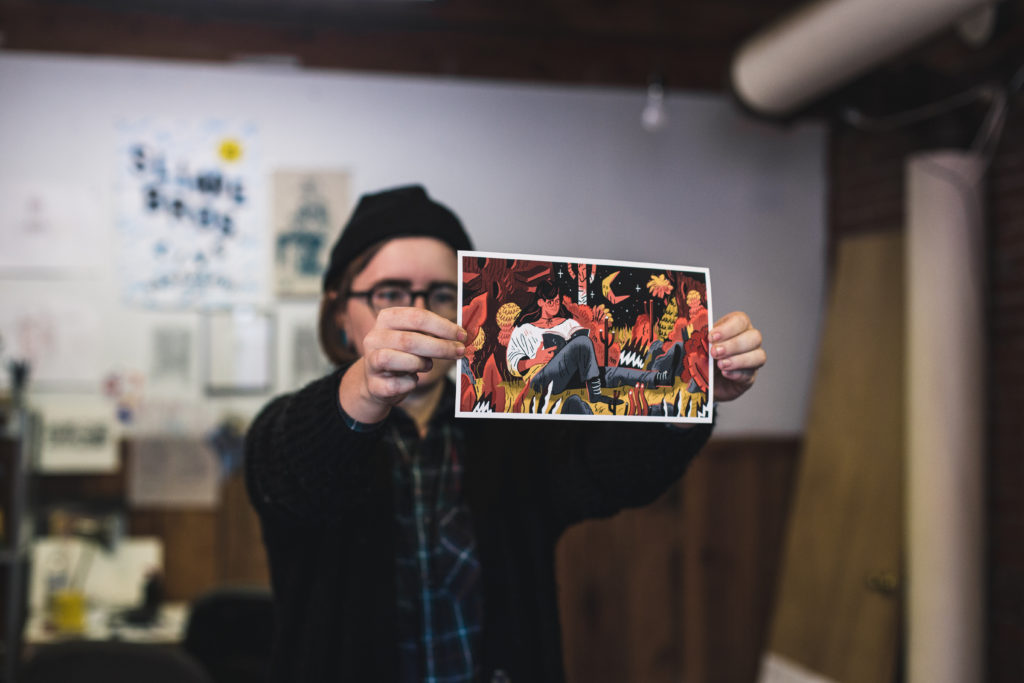 Listening to her talk about her work in this video is reminiscent of the way she'd present it as a student—plainspoken but witty, self-deprecating but with a certain confidence in her ability to get across to an audience—always with a nod to the idea that an artist is a work in progress.
Kelsey Wroten is currently working on a graphic novel due out in 2018 on the Uncivilized Books imprint. And we can't wait.
Check our her work here: http://kelseywroten.com
Music in the video courtesy of The Rey Tones.